Indeed, millions of kids go under surgery every year, and it may be little comfort to you if your kid is one of them. For kids, the process of undergoing anesthesia surgery is already unsettling. Even kids scream and kick because they fear and feel that they are trapped in a suffocating gas. And this negative experience is not suitable for the children and may not even lead to a successful surgery. But, to make a surgery successful and fun rather than painful, we have anesthesia and respiratory medical device, i.e., a Pedia device that helps kids have fun.
As parents, you feel anxious for your kid's surgery, but preparing yourself and your child will help make sure that your child is safe and healthy. Our Anesthesia team is there to answer all your queries, they care for your child as a family, and they help you become more confident and relax.
Who Will Provide Anesthesia For Your Kid?
If your kid is scheduled for anesthesia or surgery, you may be wistful about what will happen. But, you can lower your problem by ensuring your kid's anesthesia care is led by a physician anesthesiologist, a medical doctor who is an anesthesia expert, and a Pedia device to feel your child's comfort. Our specialist offers your child a blowing a balloon to enjoy the treatment.
Anesthesia And Respiratory Medical Device: How Will Physician Anesthesiologist Care For My Kid?
Indeed physician anesthesiologists deem that the kids are often frightened about medical procedures and surgery. They will work with you continuously, your kid, and the other physicians, nurses before, during, and after the process to calm anxiety and ensure your kid's safety and comfort.
You will meet the physician anesthesiologist to discuss what type of anesthesia will be used for your kid and how it will be given. Ask about potential side effects, the child's experience during surgery, and recovery.
You will also be asked for the kid's medical history and family background to ensure anyone is suffering from Asthma or allergens, medication for your child. These details help surgeons to treat your kids well.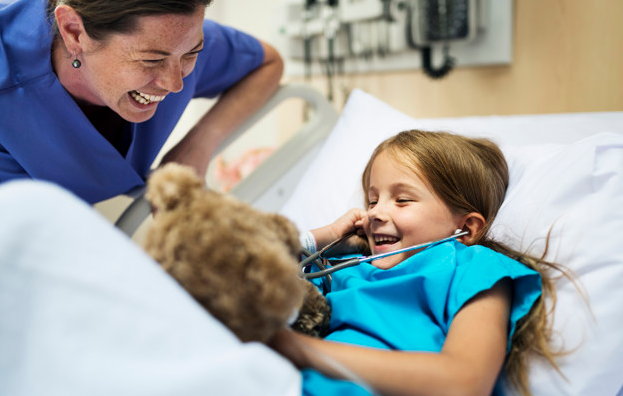 To experience a successful anesthesia surgery for your kid, you have to prefer the Best Children's hospital anesthesiologists in Virginia. We take care of your child in a healthy and happy environment by introducing the revolutionary PeDIA device to induce anesthesia devices. We replace your kid's anxiety and stress with something colorful and fun.
Tell Everything To Your Kid Before Surgery:-
Anxiety for an unknown thing is often worse than reality, so be honest and explain that the surgery is being done to set something wrong or help kids feel better. You have to tell them information depend upon the kid's age, which means how much they can grab.
Tell your kids that you can enjoy yourself at the hospital like you are at home. There are nurses, surgeons who will treat you, take care of you, play with you, and much more in lowering your stress.
Along with the above, you have to ensure that your child takes proper sleep, expected behavior, proper food, playing, and all activity to ensure your kid is healthy and happy. Better sleep is mandatory after surgery to recover it as early as possible.
Final Thoughts!
This blog describes all about anesthesia and respiratory medical device that helps convert pain in fun. Your kids will experience good at the time of surgery because this PeDIA device allows them to enjoy listening to poems, playing games, etc. We acknowledge that the above write-up caters to all issues and helps you to understand how surgery easy with the PeDIA. If you are eager to grab more information about it, visit our website, Pedia LLC.
https://pediallc.com/wp-content/uploads/2021/02/PeDIA_header_1.png
0
0
dianemiller
https://pediallc.com/wp-content/uploads/2021/02/PeDIA_header_1.png
dianemiller
2021-07-08 11:29:22
2021-07-13 06:29:47
Anesthesia And Respiratory Medical Device: Prepare Your Kids For Surgery!